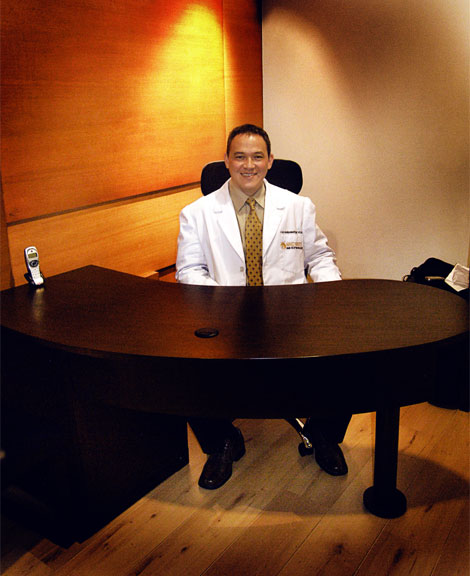 Hair Transplant Manila, Philippines by Manzanares Hair Restoration Center
Dr. Frank Manzanares, Jr., Manzanares Hair Restoration Center's Founder and Medical Director has dedicated his professional life to providing patients with the best and latest hair loss treatment techniques available at an affordable hair transplant cost. He is exceptionally committed to delivering outstanding hair transplant procedures that make a positive difference in the lives of his patients.
At MHR Center, our untiring focus is on the quality of the hair transplants and the satisfaction of our patients. We specialize in an ultra natural hairline by utilizing only follicular units in high-density concentrations. This state-of-the-art method of hair replacement results in the most natural and undetectable dense hairline possible.
All hair transplants are performed by Dr. Frank himself and he is intimately involved with each patient's hair transplant from the consultation right through the post-operation care. In this way, he differs from many hair restoration surgeons and this difference results in a better hair transplant at a more reasonable cost.
Choosing the right hair restoration surgeon is the most significant decision you will make in hair transplantation. Physician standards and practices vary immensely in this delicate procedure. If done correctly, hair transplant will last a lifetime. Demand the best result and don't limit yourself to surgeons who happen to be near and products of media hype. Look for extensive experience and reputation that Dr. Frank Manzanares has to offer.
Hair restoration and aesthetic surgery might be the most important self-improvement decision of your life. If you suffer from hair loss, the stigma of "baldness" is one of the first ways that people think of to characterize you. In the mind of an average person, a fuller head of hair represents attractiveness and desirability both personally and professionally. If you have thought in the past that all hair transplants looked like a "row of corn", today I will change your view on surgical hair restoration.

- Dr. Frank Manzanares, Jr., M.D. Hair Restoration and Aesthetic Surgeon

Hair loss questions? Interested in our services? Need more info? Arrange a FREE Online Private Consultation or Visit Us at Our Hair Restoration Center!